My first "real" blog entry is going to revisit a project I completed over two years ago.  In December of 2008 my family was in the midst of a big change. My grandparents were moving out of the house they had lived in for almost 60 years into assisted living. Their house was on the market at about the worst possible time, the housing market being at about its lowest point in the past 10 years. One of the things we had to do in order to make the house more salable was to remove a large ornamental weeping cherry from the front yard. My Grandfather planted that tree not long after the house was built in the late-1940s. He and my Grandmother moved there from Brooklyn, taking advantage of the  GI mortgage program offered to WWII vets. I recently found a couple of pictures from the very early 1950s of my mother and aunt with my Grandfather standing in front of a skinny little sapling of a tree.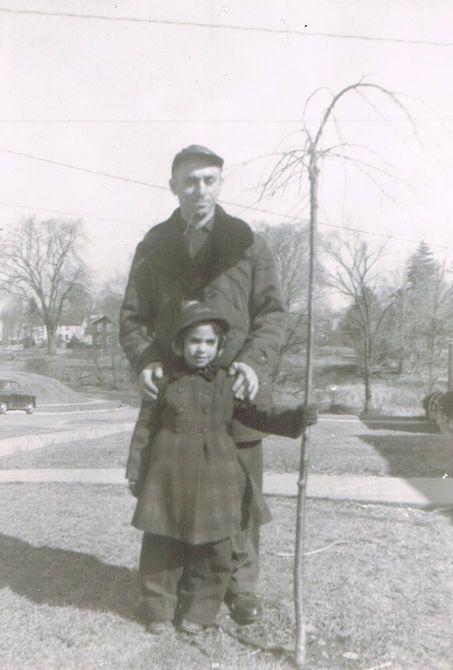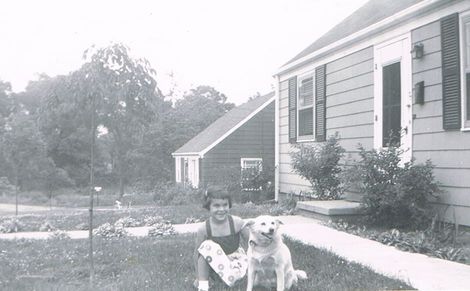 The tree grew quickly, filling the small front lawn. It always put out beautiful blooms in the spring. It also grew some fantastic looking burls at the graft area. My uncle, a luthier, always lusted after the burls on that tree for instrument woods- he's always looking for interesting burls. For years there was a running joke in our family involving my uncle, a chainsaw, and a night-time raid on that tree.
After almost 60 years, the tree had grown to over 20 inches diameter at breast height. The tree was not long for this earth, however, and was both a safety risk and an eyesore. The main branches were dead or dying and the trunk had begun to rot from the inside. I took down the tree in the summer of 2008, saving the two largest sections of trunk to try to use for projects. Unfortunately, the giant burls my uncle was waiting for turned out to be to badly rotten to save.  I split and re-split my two chunks into quarters, removed the bark, and let it slowly dry for six months outdoors.
Before the holiday season I decided to make a gift for each member of my immediate family using the wood from my grandparent's cherry tree. I brought the quarters inside and started turning on the lathe. I had some prior experience with turning but it was mostly spindle work- chisel handles and the like. Faceplate work was completely new to me. I wound up doing a lot of scraping. The first bowl took close to four hours to complete.  I wasted the next three blanks, wrecking the bowls in progress in spectacular fashion. My fourth try was a success resulting in a small burl bowl that's second from the right in the picture below.
After that I spent some time and money on a proper bowl gouge and watching some inline videos on bowl turning. The next bowl took less time, and the next less still. The last took only about 45 minutes from start to finish. Once I got the hang of the technique it was easy to see how some folks get hooked on turning bowls and do nothing but. I wound up with six respectable bowls that I gave to my parents, grandparents, sister, brother, wife, and aunt and uncle.Everyone seemed very pleased to have a piece of that tree that was a part of the background of their lives for so long.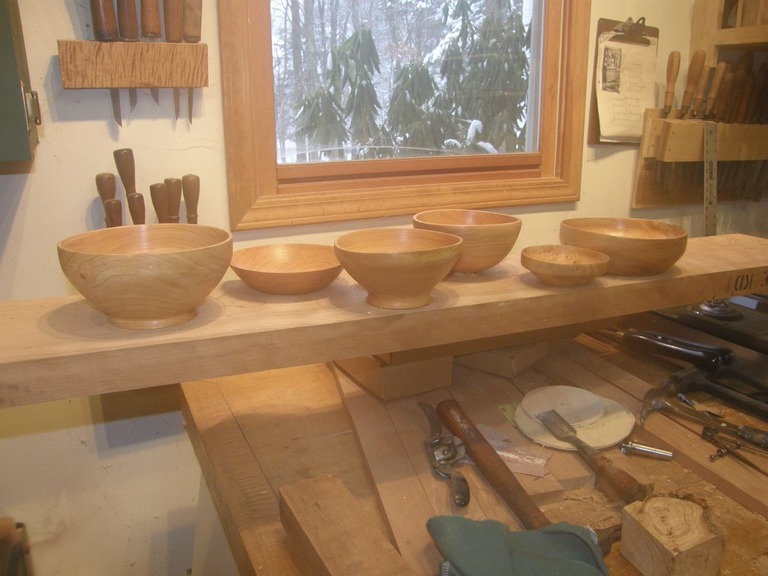 I lost my Grandfather this past week. His death was not completely unexpected, but sudden and a shock to my family. I thought about this project a lot in the days afterward, especially my Grandfather's reaction when I told him where the wood came from. He expressed interest for sure, and definitely liked it, but I felt like he thought it more curious than anything else. He was not overly impressed, that's for sure. It wasn't until his funeral that I thought of the perfect way to describe him, and his reaction. In her eulogy my aunt described him as "undemonstrative" which I think fits perfectly. He, like a lot of men of his generation, didn't complain or make a big deal out of life's events, he just did things. Want to learn to ride a bike? No problem- he took me to a parking lot, took off the training wheels, and gave me a push. No big deal. Fall off? No problem, get back on and try again.  That undemonstrative nature shouldn't be confused for a lack of interest or love for his family. On the contrary, he worked tirelessly spending most of his life and retirement years taking care of and providing for his family.
I learned a lot of good lessons from my Grandfather. He was passionate about building and creating things, especially woodworking and gardening. He taught me to always take good care of my tools, a  lesson I learned the hard way when I was about 12 years old. He had lent me a pair of lopers to do some yard work. When I was done I left them outside. The next day he found them outside, on the ground, soaked with rain.  I can remember only a handful of time I ever saw him get angry in his life. This was one of them. Needless to say, I haven't left any tools outside at the end of the day again.