I was sorting through my stash of molding planes, looking to pick out a few nice ones to put up for sale. I came across a nice deep but narrow roman ogee by A. Mathieson and Son. Mathieson was a prolific maker, and one of my favorites. Their planes are usually of very high quality and make excellent users. The plane I picked out was used, but well kept. A bit grungy, probably from tallow used to lubricate the sole. I could make out the marks where the former owner(s) hand rested in use. I like to find tools in this state- well used, but with visible signs of the former owner.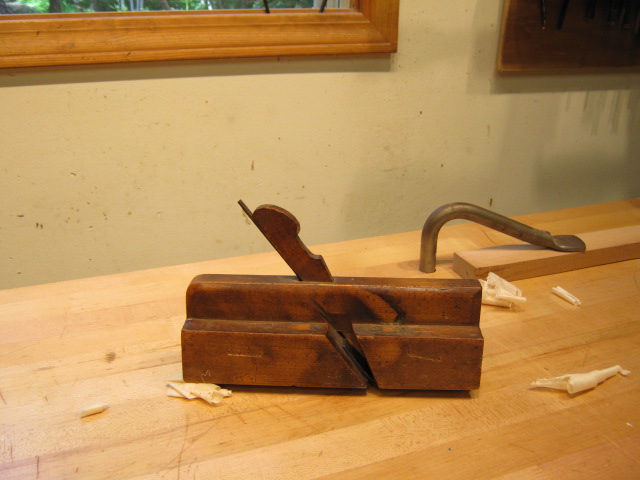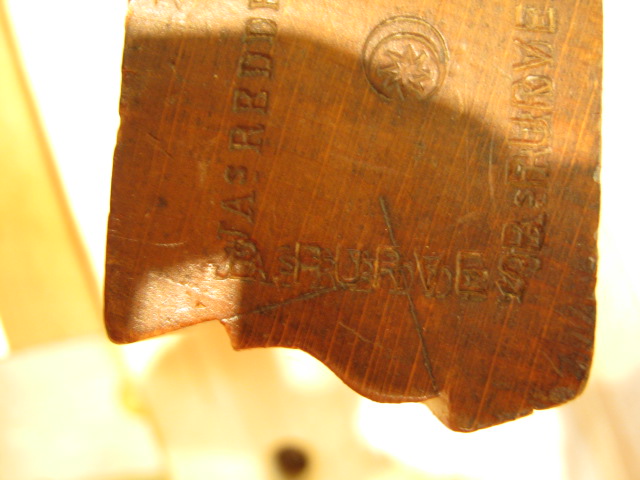 I thought it was a really nice looking plane, but I have a similar roman ogee. I hemmed and hawed but eventually put it in the "sell" pile. It was then that I noticed the owner's mark, not at the heel or toe, but stamped in the side of the plane. "J. CLARK" Well, that clinched it! It's not often you find your name stamped on a 100 year old molding plane!  I've found planes with my last name stamped on them, and I have a couple of  "W. CLARK" planes, but none like this.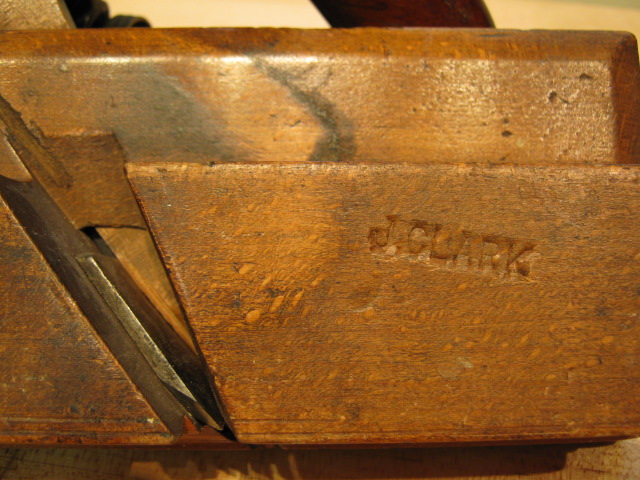 The plane was in good shape with a nice blade that matched the sole perfectly. It was also put away sharp the last time it was used. You don't often find planes in this condition. I put it to wood, and sure enough, it cut a perfect profile with crisp, defined transitions, leaving a shiny, smooth surface.  Now that's how I like to find them!