Hello Folks,
Just a couple of updates..
First, for anyone in southern New England, there is a Lie-Nielsen Hand Tool Event October 19 and 20 at the Connecticut Valley School of Woodworking. I was invited to attend as a vendor again this year. Last year the event was a lot of fun, enven though the Saturday was cut short by an epic early fall snow storm. This year I will be bringing a load of quality old tools to sell as well as a number of tools from my shop to demonstrate. There will be several other vendors setup including Lie-Neilsen, Matt Bickford, Matt Cianci,Tico Voigt, and others. Craftsman and writer Freddy Roman will be there as well- hopefully with some of his Federal furniture  on display. Stop by and say hi if you can.
Next.. I received a follow-up to my July post about molding planes from the shop of Gene Landon. Tom Meiller wrote to provide some additional information and point out that he has written a book about Gene and his furniture. Is is available here. I'm embarrassed to admit that I misspelled Gene's last name in my first post- it is Landon, not Langdon. I'm so used to typing "Langdon" as in "I'm sorry, I don't have any Langdon mitre boxes available at the moment" that muscle memory took over, thus the typo. Sorry!
Finally,  I'm happy to say that all of the tools that were sold on Monday have been shipped and are on their way. There was a mix-up with the USPS Carrier Pickup system that resulted in a missed pickup on Tuesday so everything shipped today. My faithful USPS letter carrier says "thanks" for all the business, despite the pouring rain today. Most everyone in the US should have their packages by the end of the week.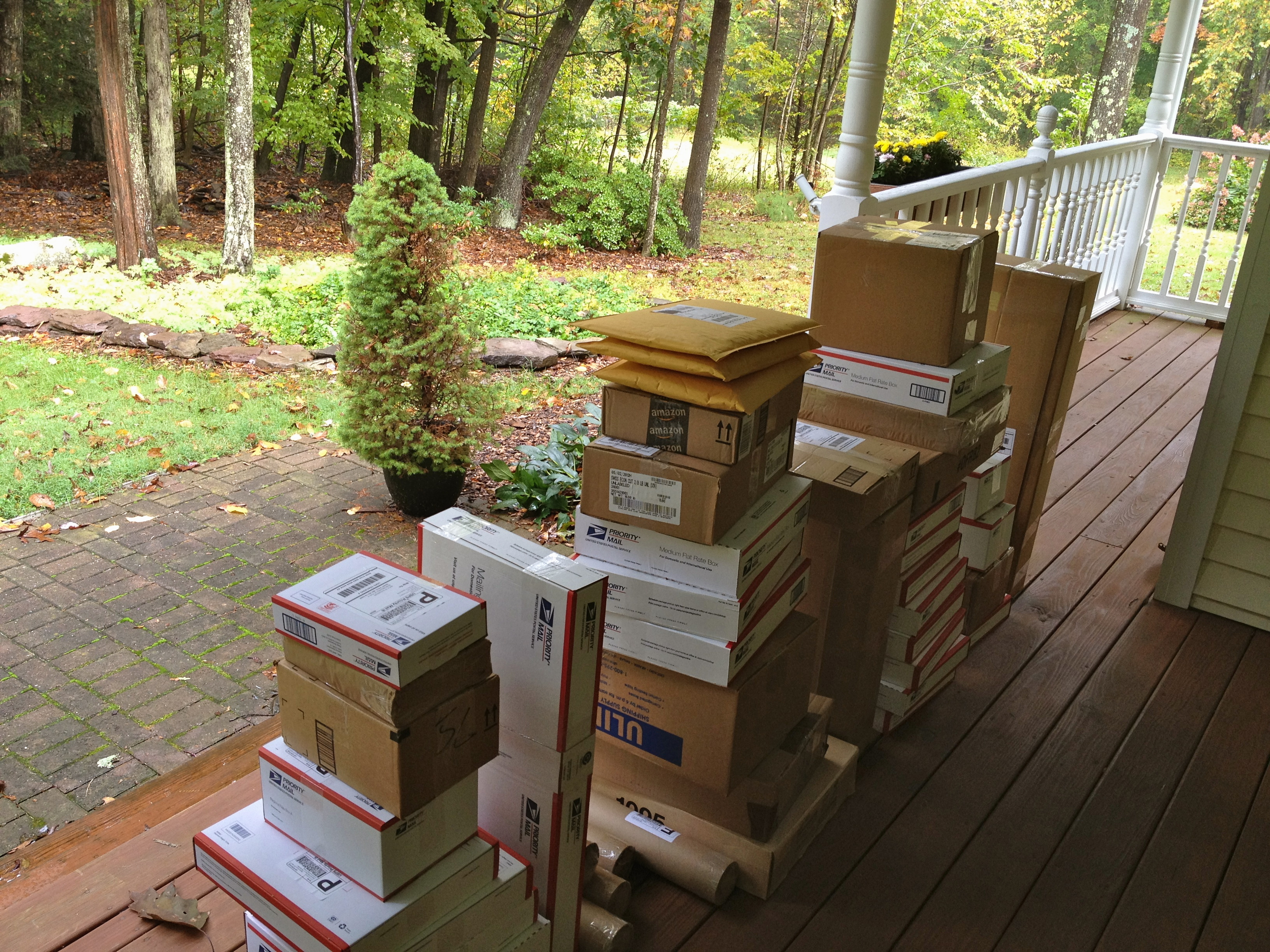 Thanks for reading.
Josh