Hello everyone!
I added a batch of some 140+ tools to my For Sale page today. Have a look and let me know if you find something you like.
There are a number of new subscribers to this email list since my last update. If you haven't ordered from me before please take a quick look at my Terms of Sale. It's all very simple but a bit different than you might be used to. One word of warning- the tools I post usually sell pretty fast.
Around here we have returned to normal after Sandy hit us a week ago. There are still many without power and utilities, and a heck of a lot of cleanup to do. Overall we were very, very lucky.
Two weeks ago I spent a few days at the Lie-Nielsen Hand Tool Event in Manchester, CT. I brough some old tools to offer for sale and a few of my own to demonstrate. It was a fun and successful two days and I got to meet a few of you for the fist time which was great. I meant to take photos as the weekend progressed but time got away from me and before I knew it it was over. Thankfully jeff Burks had his camera at the ready, as always, and snapped lots of photos which you can see here.
One quick shot for you- from right to left Peter Follansbee, me, Matt Cianci, and Fred Roman trying out a big British jointer I brought with the intention of selling but wound up falling in love with and keeping for myself. Now I have to sell my no. 8!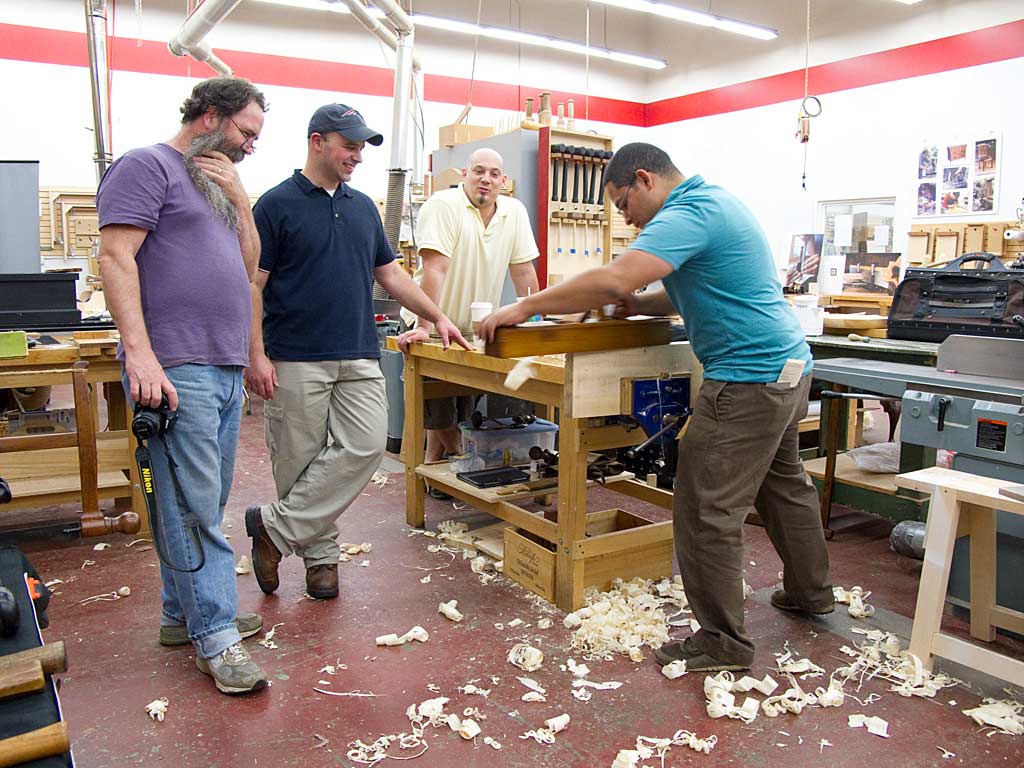 OK! I have a fresh cup of coffee and some Skittles I stole from my daughter's halloween bucket. All ready to sell some tools.
Thanks for reading,
Josh