Hi Folks,
Sorry this is later than usual- I've been frantically adding new items to the list throughout the morning. I added 130 new old tools to my For Sale List today. Have a look and see if you find something you like. This list has a lot of good, usable molding planes including some exceptional British planes from early makers. I also have a lot of edge tools, a couple of good RJ auger bit sets, some braces, Stanley planes, and the expected assortment of useful and unusual tools.
I expect to have two more tool sales this year. To work around the holidays I plan to have them on Monday, Dec 9, and Monday, Dec 30. One of these might be a night time (east coast US) sale since I've had a number of requests for one of those. Keep an eye on my Twitter or Google+ pages for more details.
This week I was cleaning up some early British molders and found this exceptional 1/4 reed and follow. It's around 200 years old and it was sharp enough to use. After brushing off some dust it cut reed after perfect reed without as much as honing the blade. The danger in using these tools is I become attached to them. I have a fairly small user kit and a small working molding plane collection. I try to limit the size of my kit to whatI can fit in one cabinet and my tool chest. Otherwise I'd be keeping every other tool that passes through here. This plane, though, looks like it's going to stay here.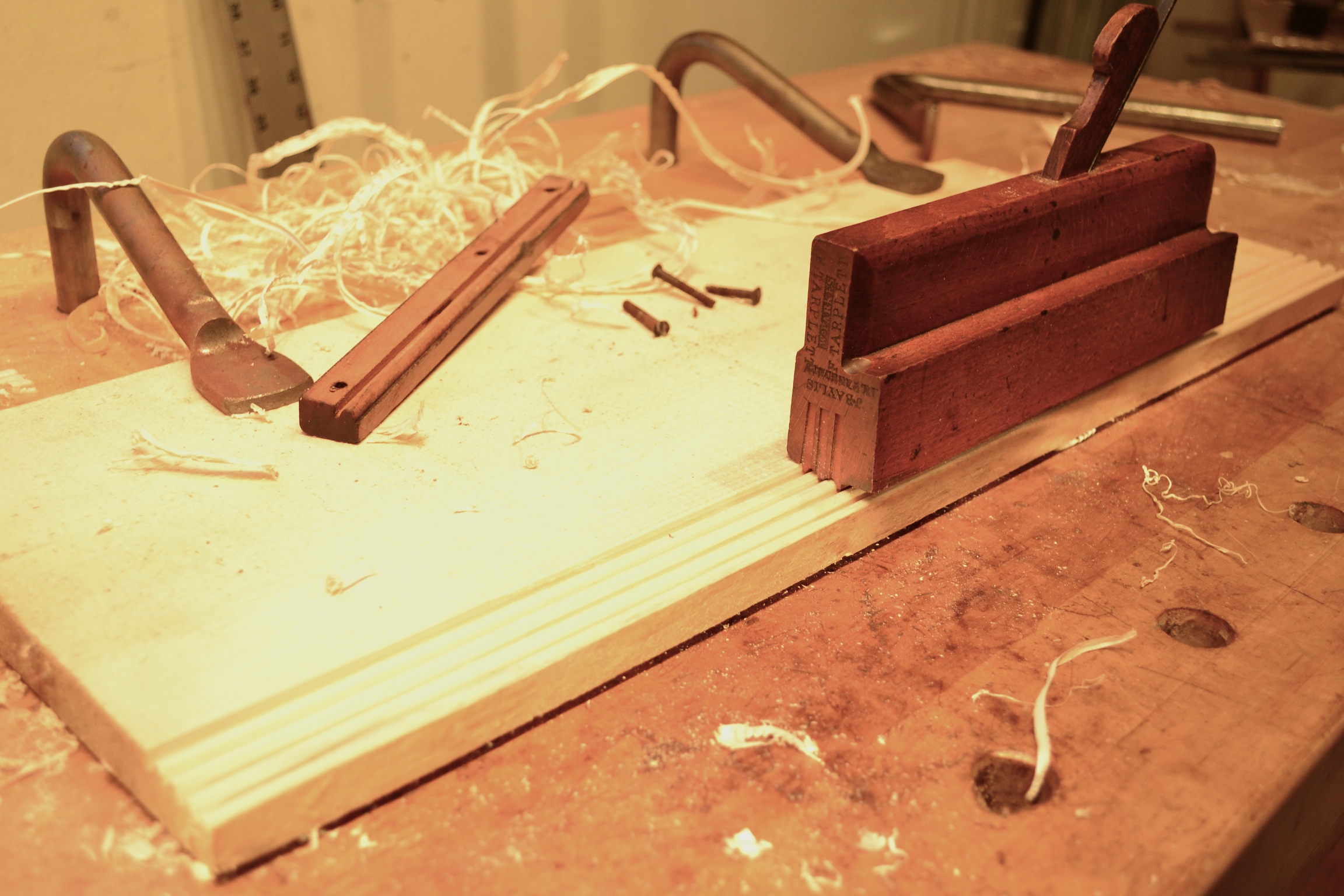 Thanks for reading. Have a Happy Thanksgiving!