Hi Folks,
Just a couple of quick updates. First- all of the tools that were sold on Monday are either already en route to their new owners or waiting to be brought to the post office tomorrow- lots of boxes of tools headed all over the world.  I'm doing my best to single-handedly keep the USPS in business!
A number of you asked if I was headed to HandWorks this coming weekend. Unfortunately I won't be there. I'd love to go but, as I mentioned in my last update, I have an anniversary and my son's birthday this weekend. I love tools and woodworking, but I'm not going to miss those for the world.
For anyone planning to go to HandWorks: if you are in the market for a complete, ready-to-use spring pole lathe, let me know. A customer in Cedar Rapids, just about 20 miles from Amana, is selling one he made. If you might be interested drop me a line and I'll put you in touch with him.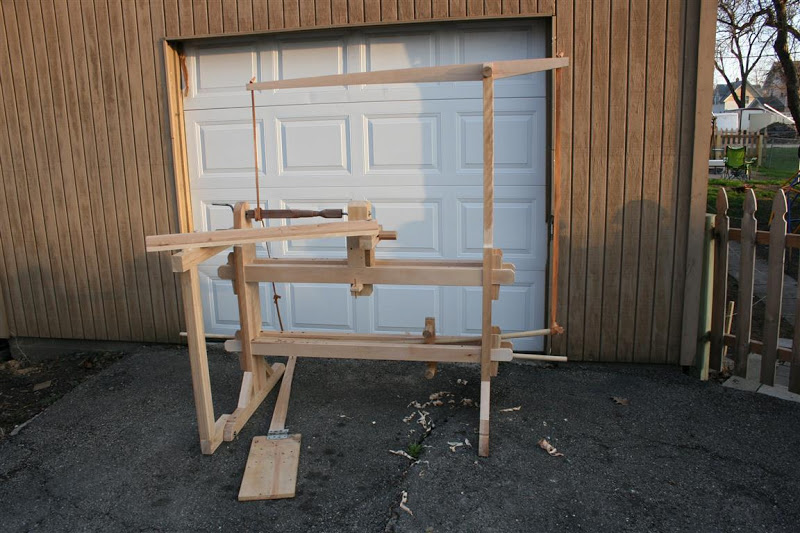 I often wonder if anyone reads the bits of my personal life I put in the blog updates. I include that stuff to make sure you know I get out of the tool warehouse (aka my basement) once in a while and breathe some fresh air. Last time I mentioned a fishing trip which elicited quite a few responses from readers. Until a few weeks ago I hadn't fished in probably close to 20 years. Then the other day all of the sudden, out of the blue,my daugher asked me to take her fishing. What dad could pass up that invitation? I bought her a pole, taught her to cast, and sure enough she caught a really decent fat sunny her first time out, all by herself. I'm just slightly proud 🙂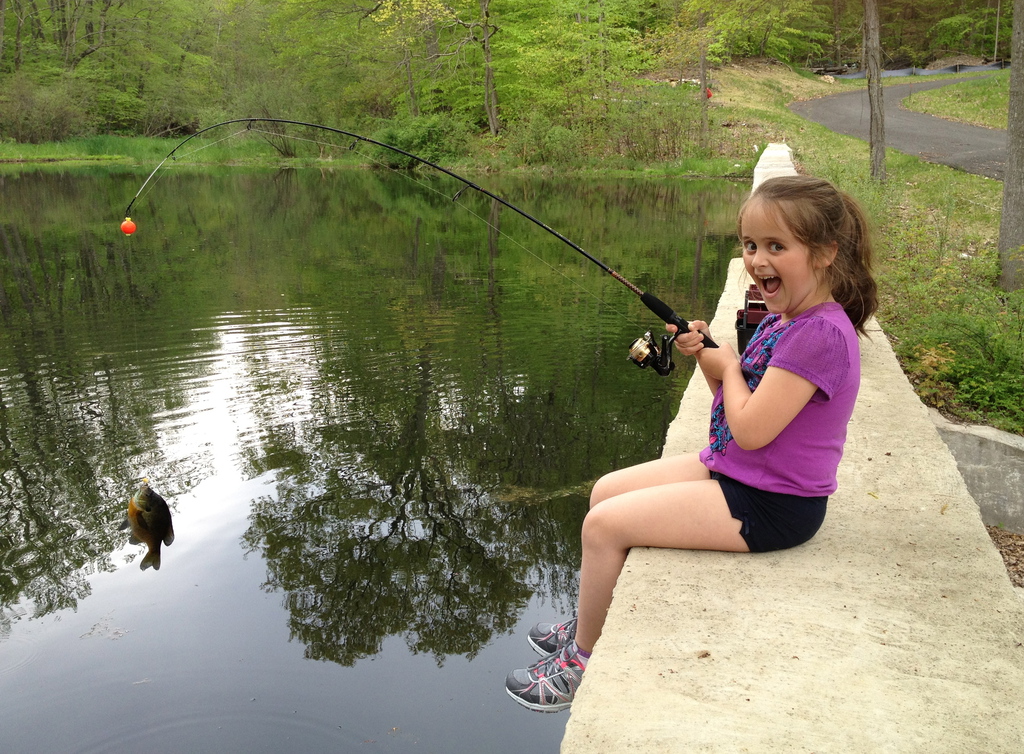 Thanks for reading. More tools coming on the first Monday in June.
Josh