... Funny Name, Good Tools
Welcome to Hyperkitten.com
Home of the Hyperkitten Tool Company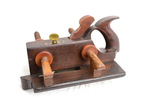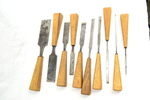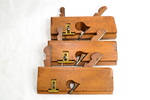 What you'll find here This site is dedicated to vintage tools and woodworking. I sell vintage woodworking hand tools over on my Tools for Sale web page. I also have information on the Harvey W. Peace company, Stanley Planes, and many vintage tool-related advertisments on my Resources page.
What's New? I am finishing up a website redesign with a new layout, logo, and a simpler design. If you come across any problems with the new site please let me know. I try to test the layout on as many platforms as possible but I can't get them all.
I announce new tool sales, upcoming events, and what I'm working on at the moment on my blog , Twitter , and on Google+
Contact Me Are you looking for a specifc tool? Have some tools you'd like to sell? Need help identifying something? Please feel free to contact me by email any time.




---