Interesting Tools Section
Some interesting tools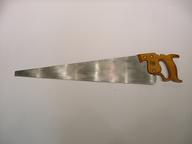 Disston 7 1/2 Hand Saw
More pitures and a better description available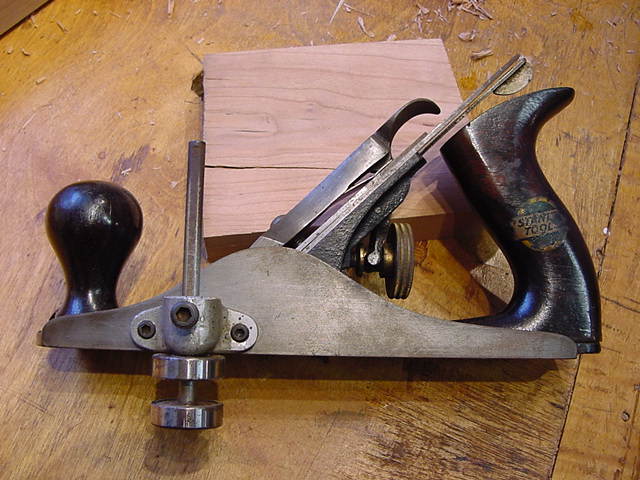 Modified Stanley #3 Bench Plane
A Good try at adding a fence to a #3. The machining and casting is all good quality.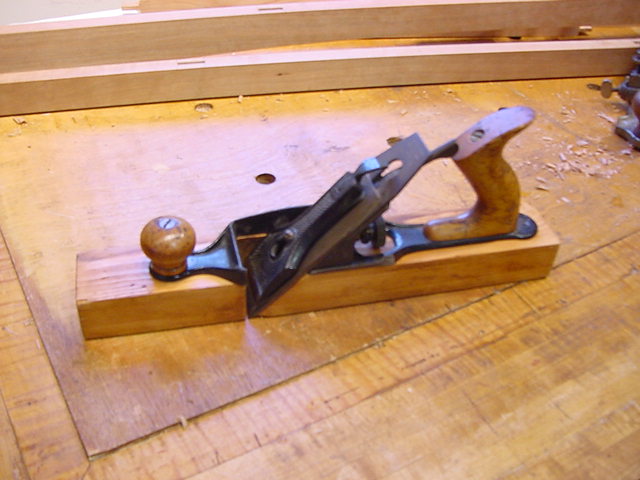 Modified Sargent Transitional
Another user-modified tool. This is a Sargent transitional plane that was modified to perform as a rabbet plane. Unfortunately, the person that modified it removed too much of the iron frame, resulting in a plane that twists while being used. If this plane were used, there's no doubt it would break. I found it mounted to a plaque at an antique mall. .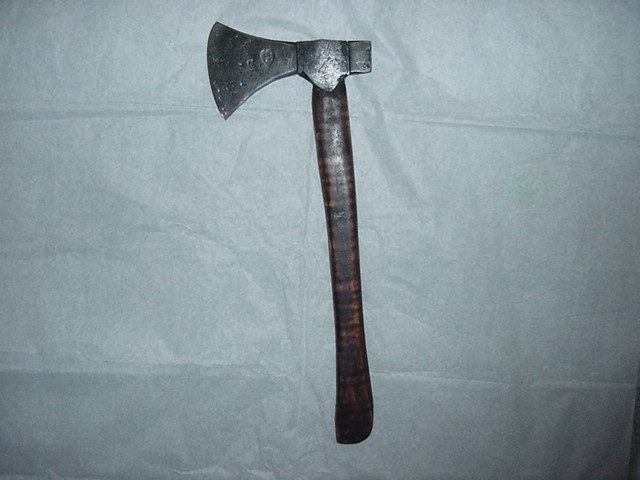 Todd Hughes Axe
I received this axe in 2000 in the Galoot Holiday Exchange. Todd made the axe from a leaf spring and a nice piece of curly maple. It's a good looking and very useful tool.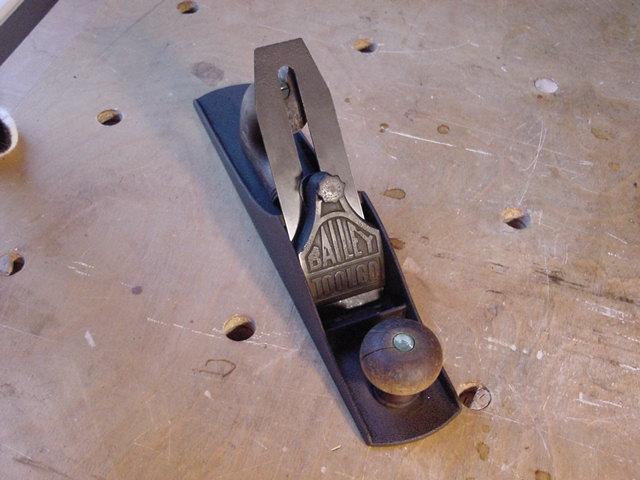 Bailey Tool Company Jack Plane
I found this at a yard sale in 2002 at the bottom of a barrell. It has the classic embossed lever cap and an interesting worm-drive blade adjuster. More pictures avaialble.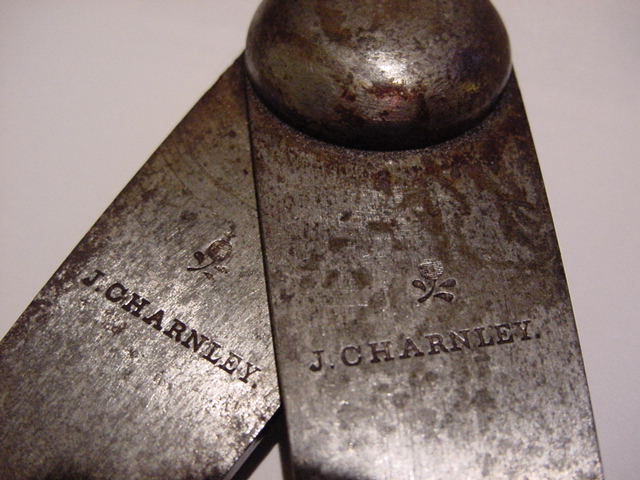 Charnley Marked Machinist's Tools
I found a number of machinist's tools at an auciton several years ago. The tools are all of very good quality and all are marked "J. CHARNLEY" with a flower touch mark. I have not been able to find any information about these tools. If you have seen other tools with this mark, or come accross any information on J. CHARNLEY please contact me.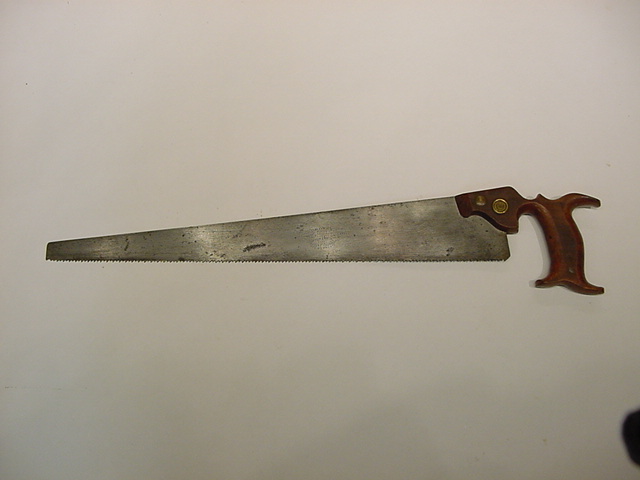 Brown's Table Saw
An interesting Disston-made table saw marked "Brown's". More pictures available.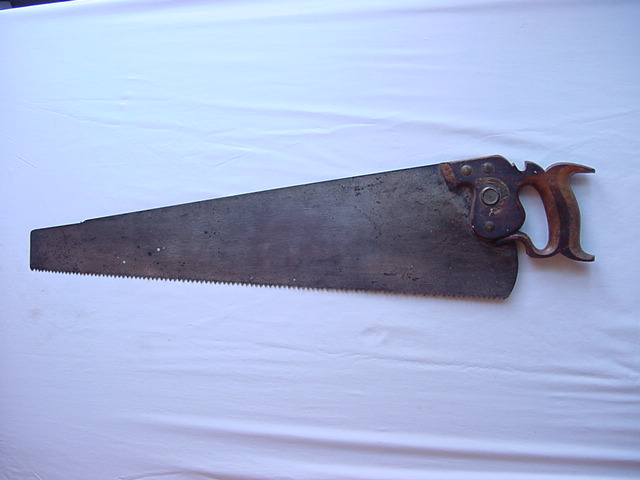 Disston #8 Handsaw
An interesting and uncommon Disston hand saw- the #8. This looks similar to the #7 but the #8 has an apple handle and spring steel blade. This example has most of the horseshoe label on the handle. More pictures avaialble..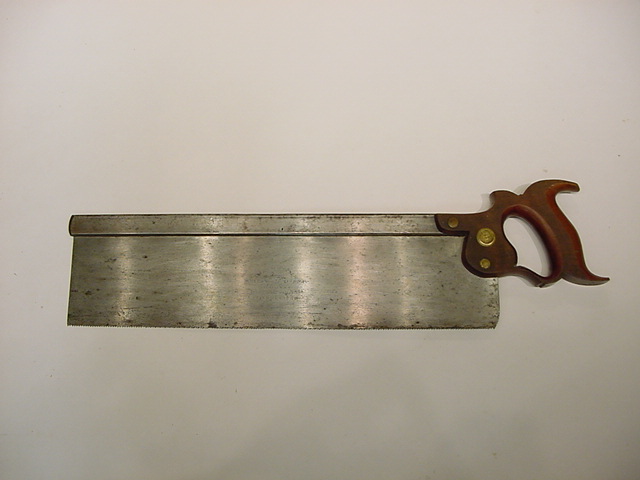 Harvey Peace Langdon Mitre Box Saw
An interesting saw made for the Langdon Mitre box by Harvery Peace. At least that's what it appears to be. The saw is marked "Northhampton Pegging Machine Co." Which predates the saw's features by a decade or so. More pictures and information avaialble.